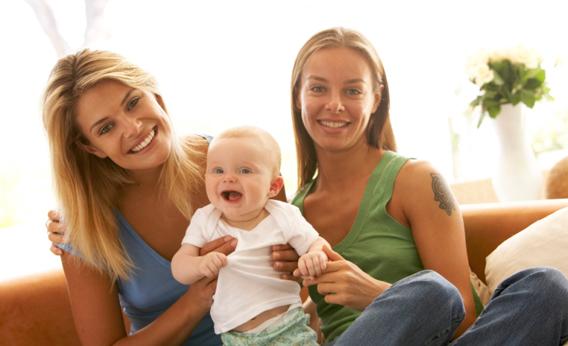 More research proving that neither the gender nor sexual orientation of the parents cause any differences in the psychological well-being or stereotypical gender roles of their children:
The results of the current study raise several broader questions about the role of parents in the gender development of their children. Given that the adolescent boys with and without male role models did not differ in their masculine gender role traits, this finding challenges the notion that there are gender-specific behaviors that can be imparted only by mothers to daughters and by fathers to sons. The finding that the adolescent offspring of planned lesbian families do not vary in their gender role traits based on the presence of a meaningful male role model also suggests that parenting role behaviors may have shifted.

In many cultures, parental role behavior is now less constricted by gender than ever before. Many of today's fathers braid their children's hair, prepare family meals, and supervise homework, while contemporary mothers coach their children in sports and help them with their science projects and career choices. Parents of both genders foster integrity, inquisitiveness, compassion, kindness, thoughtfulness, morality, and motivation in their children. Likewise, the ability to love, nurture, groom, teach, inspire, and guide children from infancy to adulthood is shared by mothers and fathers alike. Most of the NLLFS [National Longitudinal Lesbian Family Study] mothers consider good role modeling more a matter of character than gender.
Too bad this research will not stop conservative politicians and homophobes from using the "well-being of the child" canard to justify their opposition to same-sex marriage and child rearing.