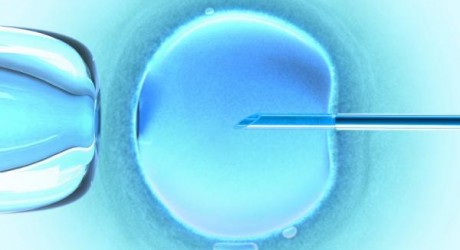 A recent scientific discovery may eradicate the egg donation process. Israeli Innovation News provides details about this shocking revelation:
An end to egg donation? Israeli researchers from the Technion's Rappaport Faculty of Medicine have discovered that the amnion membrane, a part of the amniotic sac, may contain embryonic stem cells that could be developed into human eggs. The discovery was made by doctoral student Ayelet Evron mentored by the Dean of the Faculty, Professor Eliezer Shalev.

Amnion membranes constitute a part of the inner layer of the amniotic sac, which protects the fetus throughout the pregnancy period. Typically, upon being ruptured during the birth, directly after birth both the expelled placenta and membranes get thrown out.

Amnion membrane cells develop at the very early stages of the life of the fetus (on the eighth day after fertilization) and are known to maintain the plasticity of embryonic cells prior to cellular differentiation. These cells have the potential of joining any one of the cell groups that later develop into different tissues in the body. To date, the capability of amnion membrane cells to differentiate into germ cells with specific gene markers that develop into human eggs, has never been documented.

The research uncovered for the first time that when growing amnion membrane cells on growth medium also used in IVF (in vitro fertilization), these cells display specific signs of gene expression like those of germ cells, which develop into human eggs, at both the gene and protein levels, as well as in appearance (large round cells that resemble eggs). Later, the cells express markers that mimic the characteristic of markers in human egg development, which enable division reduction upon entry (division that is essential in human egg development), and remain in this state.

Researchers still face a major challenge – for these cells to be used in substitute of human eggs, they need to properly complete the reduction process upon entry. Only after finding a solution to this problem will it be possible to study whether or not amnion membrane cells may be used as a new source for human eggs that would be suitable for women who cannot produce them on their own.

The research work was undertaken in collaboration with Dr. Shlomit Goldman at the research laboratory of Women's Division of Gynecology and Obstetrics in the Emek Medical Center (in Afula).
Only time will tell…