A tragic story from Colorado leaves a woman in the hospital, her baby cut and stolen from her womb. The baby did not survive the attack.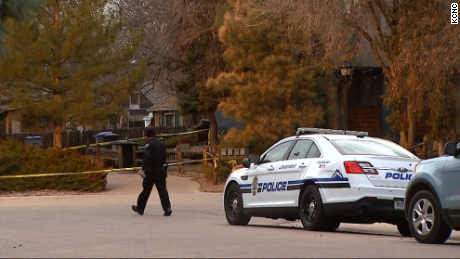 (CNN)Prosecutors are weighing whether to file a murder charge against a Colorado woman accused of stabbing a pregnant woman who answered a Craigslist ad and then cutting her fetus from the womb, authorities said Thursday.
The fetus died in the assault, but the mother survived and has a "very optimistic" prognosis, said Boulder County District Attorney Stanley L. Garnett.

For now, Dynel Lane, 34, a former nurse aide, is being held by authorities and won't face formal charges until late next week at the earliest, Garnett said.

The grisly assault happened Wednesday after the seven-months-pregnant woman went to a home in Longmont to buy baby clothes. Lane had placed an ad on Craigslist offering the clothes for sale, police said.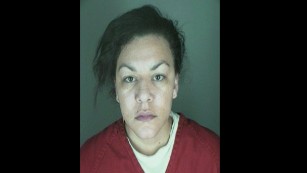 Question of fetus living outside womb
The prosecutor described the difficulty in determining charges.

"The issue of whether or not murder charges are appropriate involving a case involving the death of a fetus or a late-term pregnancy is always a difficult issue," Garnett said.

"Under Colorado law, essentially, there's no way murder charges can be brought if it's not established that the fetus lived as a child outside the body of the mother for some period of time. I don't know the answer yet as to whether that can be established, what our facts are here," Garnett said.

That information will be a key part of the investigation, Garnett said.

Dozens of officers are working the case and awaiting medical information from an autopsy, Garnett added.

The definition of "lived as a child" is difficult, too, and whether that means one breath or one hour, Garnett said.

"The Supreme Court and the court of appeals will get to tell us that eventually. The law is not, as in many areas, terribly clear in terms of that," Garnett said.

A case unlike any other

When asked about a report that the suspect may have earlier been pregnant and lost a baby, Garnett said he couldn't comment on that account.

"I can tell you we're looking very thoroughly at Ms. Lane's history, and the police are investigating every aspect," Garnett said.

Garnett added he's never seen such a case in his 32 years practicing law.

"I've never quite seen this fact pattern before, but I've seen a lot of fact patterns," he said.

Expired license for nurse aide

Lane was arrested on accusations of attempted first-degree murder, first-degree assault, and child abuse knowingly/recklessly resulting in death, Longmont Police Cmdr. Jeff Satur said.

It's expected that bond will be set at Lane's first court appearance, scheduled for Thursday at 2 p.m. at the Boulder County Jail, he said.

Lane was a certified nurse aide starting July 1, 2010, and her license expired on January 31, 2012, with no history of discipline or board actions, according to records with the Colorado Department of Regulatory Agencies. At that time, she resided in Pueblo, Colorado, the records showed.

Cry for help

In the Craigslist-related incident, authorities responding to a call heard a woman inside a home screaming for help, Satur said.

When officers entered the home, they found the 26-year-old woman with stab wounds in the abdomen. She told them her fetus was cut out of her womb, authorities said. The victim was seven months pregnant, CNN affiliate KMGHreported, citing police.

"She was assaulted and stabbed, and her baby was removed," Satur said.

The victim was transported to Longmont United Hospital, where she had surgery.

"She is alert, answering questions and is with family," Satur said.

Police said the suspect arrived at the hospital with the fetus at the same time as the victim, claiming a miscarriage.

The name of the victim has not been released, but police said she did not know her attacker. Detectives are searching the home of the suspect.

Longmont police are asking anyone who may have responded to a Craigslist ad for baby clothes, posted by "D" or "Dynel," or perhaps traveled to her home on Green Place in Longmont, to call (303) 651-8523.

A growing number of police stations have started offering "safe zones" for online sellers and buyers to conduct their transactions after recent deaths linked to the classified ads website.

In January, Elrey "Bud" Runion and his wife, June, were killed in Georgia when they went to look at a vintage car they had asked to purchase through an ad on Craigslist. The man who apparently responded to their ad, claiming to have a car to sell, has been charged with murder.