Jeb Bush and Donald Trump both chalk up the recent spate of mass shootings to "stuff happens". That's leadership?
President Obama said it best: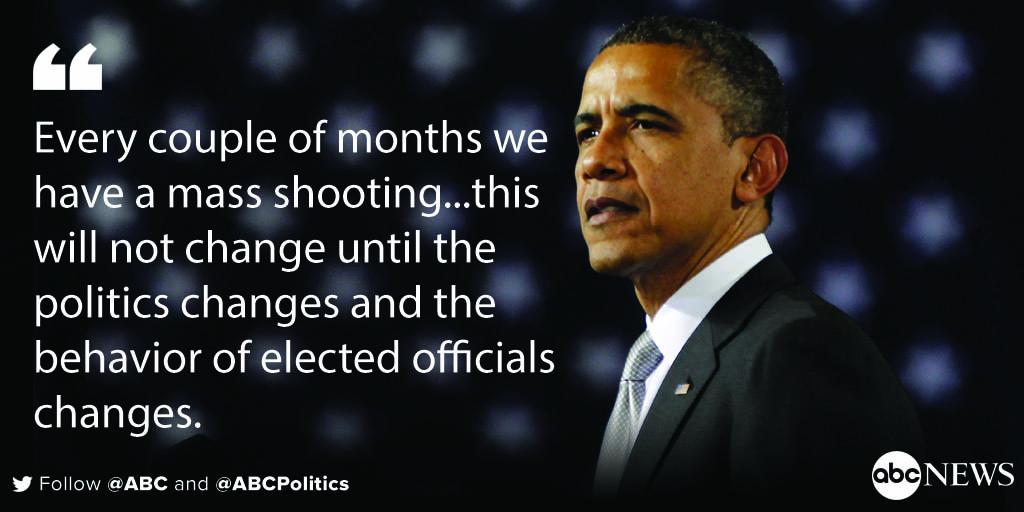 Tragically there is simply no political will to change our gun culture and more massacres like this and Sandy Hook will be just another day in America.