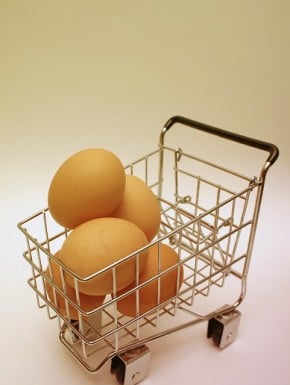 California law currently prohibits payment in excess of the direct expenses undertaken by women donating human oocytes for the purposes of medical research. In February 2016, Assembly Bill No. 2531 was introduced by Assembly Member Autumn Burke. This bill would require that women donating their eggs be compensated for their "time, discomfort, and inconvenience in the same manner as other research subjects." Last week, the bill was ordered to a third reading and is quickly making its way through the Legislature.
The stated purpose of the bill is to expand the market of willing participants. Currently there are few women who participate in research "creating barriers to reproductive research that could benefit all women." The bill cites one of its missions is to expand research that could better predict embryo quality "so that women undergoing in vitro fertilization (IVF) can confidently choose to have a single embryo implanted with a high probability of achieving a successful pregnancy, instead of multiple embryos."
Compensation will be determined by "human subject research panels and institutional review boards," and will not take into account the amount paid to women providing human oocytes for fertility purposes.
This bill has been met with some haste, most notably by former state senator Deborah Ortiz who wrote the 2006 law prohibiting compensation to women when providing egg donations for research purposes. She cites three grounds for her opposition:
First, we have very limited information on the long-term health effects of the egg retrieval process. Second, women who undergo egg retrieval are not research subjects in the traditional sense, as proponents assert. Finally, paying for women's eggs for research purposes contradicts well-established national recommendations and state policy.
Her full remarks can be found here.
The simple fact remains that women are currently compensated for donating their eggs for the purposes of fertility treatment. If research is to be conducted, science will need to keep up with the industry, which may very well mean that women providing samples for research will need incentives the same way people are currently compensated for undergoing medical treatment for other research purposes.
AB-2531 can be read in full here.